ZJ=1993-1998 Jeep Grand Cherokee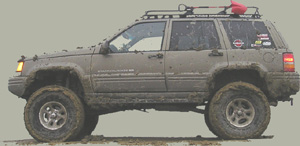 Jeepin' Links
Welcome to my Jeepin' web site! I have owned three different Jeeps over the years, including a '76 Grand Wagoneer, a '95 Grand Cherokee, and my current vehicle, a '98 Grand Cherokee. This web site chronicles the "evolution" of the latter two with regards to accessories and modifications on my ZJ build history pages, and also photo documents many of my off-road excursions. I also have links to many of my favorite off-road sites below.
Favorite Jeep and 4x4 Links:
Click here for tech links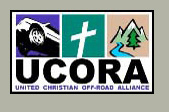 Check out these sweet Grand Cherokee video clips!
Grand Slam West 2001-2002
Grand Slam West 2004
Note: These are large 45-85 MB .wmv files. Depending on your connection speed, you may need to save them to your desktop before viewing.
Looking for a group to wheel with from the Denver area?
Read more about the Calvary 4-Wheelers Club



This web site maintained by Stan Jack, proud ZJ owner since 1999
Comments and suggestions welcome
Last update 12/05
Web Hosting Provided By:
"Jeep" is a registered trademark of the DaimlerChrysler Corporation